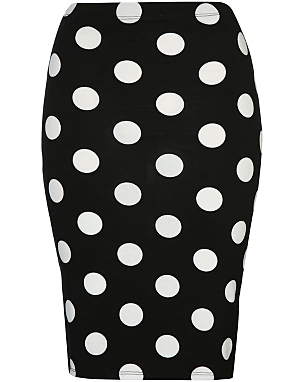 The midi-skirt has become a considerable force in fashion in the last 12 months.
Despite it previously holding a reputation as an unflattering and often unappealing option, the look has been given some attention by high-street retailers recently and the image of the midi-skirt has received an overhaul. With stylish new lines full of great looks and attractive designs, the midi-skirt can no longer be overlooked in the fashionista's selection for their latest wardrobe re-specification.
But what are the key appeal points of this fun new trend?
Here's a list that takes a look at the best parts of a fun new style that's full of promise for those who are always on the lookout for the latest trends:
CHIC
It may sound like a style buzzword, but by definition the word means elegant and stylish, so it's association with the midi-skirt revival has perked up the ears of fashion conscious women everywhere.
Any look that will add a bit of sophistication without descending in to the dull or boring is likely to earn the label of chic. Though the term gets thrown around a lot, applying a nice pair of pumps while wearing your midi skirt is a true representation of fashion's favourite term.
Chic is about more than just the clothes you wear, however and there has been some great research in to what the term
actually refers to
. Whatever chic really is, you can be safe in the knowledge that the midi-skirt look is sophisticated without the word being used as a euphemism for boring.
HEIGHT
If you are a bit vertically challenged, maxi skirts may seem like an unjust trend.
Finding ones that don't drag across the floor like a ball gown or make you look even tinier without the use of 9 inch heels could be a challenge.
Luckily, the midi-skirt resembles some middle ground that you can utilise to move your skirt selection away from being exclusively mini-skirts. If you're still unsure about highlighting your lack of height you can wear a sensible pair of heels to give some extra inches.
Luckily, there's no need to panic, as getting in on this delightful new look will turn heads without you having to stand out head and shoulders above the crowd.
TIMELESS
While the midi-skirt may have fallen on tough times before its recent revival, the look has seen a lot of success in previous generations.
If you're searching for a style with some true retro credentials, this is the one for you.
Mixing it up with some modern elements is advisable if you're looking to evoke retro style rather than embody it, and cropped tops or jackets are the perfect way to show some up to date styling to go with your midi-skirt.
It's oozing that all-important chic vibe and can help shorties branch out their skirt repertoire in new and interesting ways.
*This is a sponsored post
If you enjoy my blog, please consider following me on Bloglovin'
Have you checked out my Super Sparkler Advertiser Box Of Hugs?